eHive at University of Salzburg
On October 13th 2021 eHive No. 12 (new identifier: AUT-PLU-1) could be put into operation again. Maintained by the School of Education of the Paris Lodron University Salzburg the hive is expected to house bees and collect data in the southeast of the city until 2023.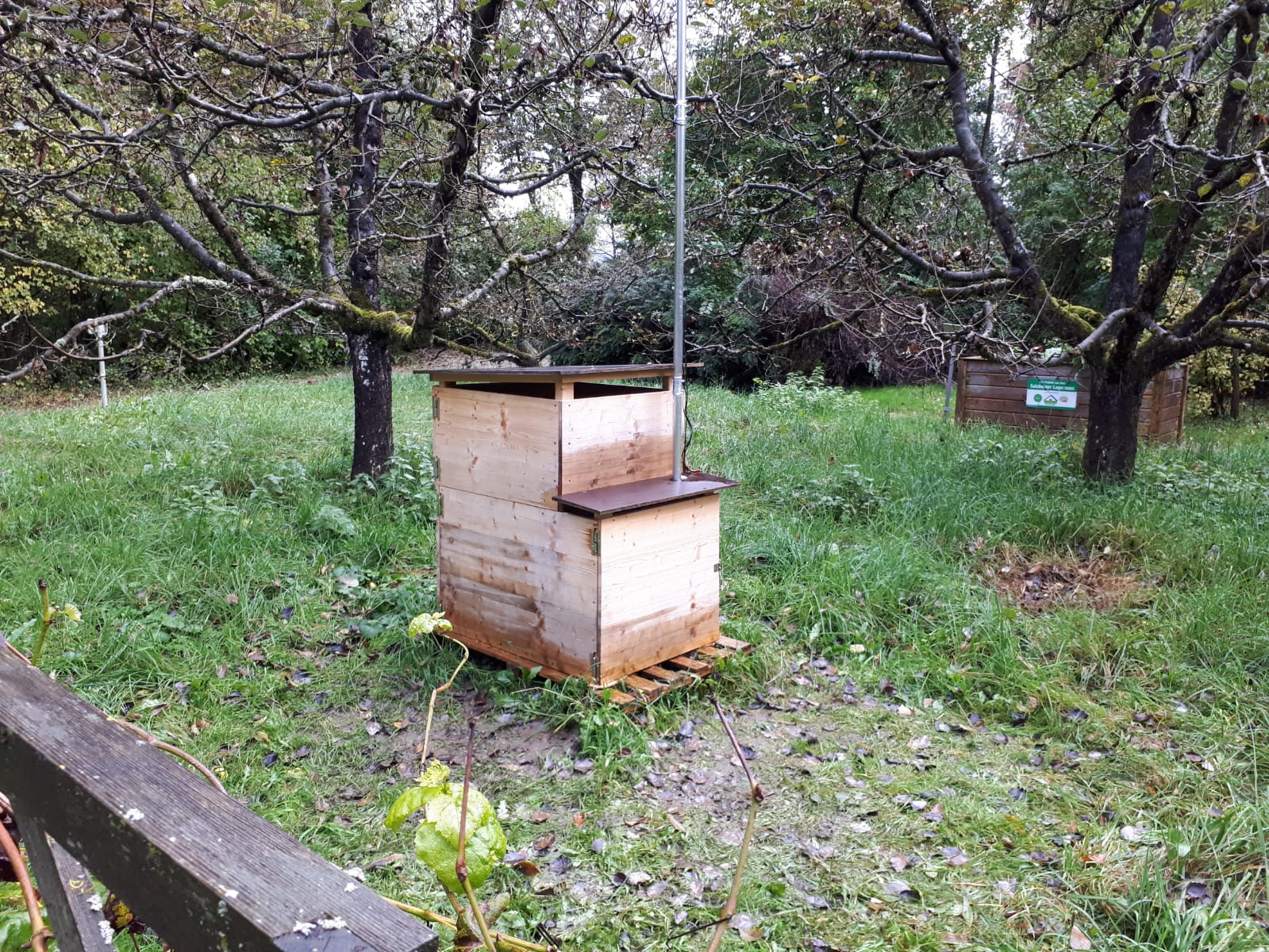 The eHive in Salzburg is to be used for the continuing education of prospective and already working teachers. In addition to the cooperation with Ludwig-Maximilians-Universität (LMU) Munich, this is already the second collaboration with a university institution. With the decisive involvement of the LMU, numerous teaching materials have been produced up to 2017 which can now be accessed free of charge on the BeeBIT website (see the Didactics tab in the site navigation menu). Back in March of this year staff from the School of Education in Salzburg published an article in the journal "Digital unterrichten Biologie" issued by Friedrich Verlag Hannover. The article is titled "Bee digital - Temperaturregulation der Honigbienen im Winter und im Sommer" (link to issue, German language only) and thematically deals with the evaluation of temperature data from inside a beehive compared to the outside temperature. The diagram viewer of the BeeBIT website was used for visualization and analysis.
The data collected from the hive in Salzburg can, of course, be viewed and accessed free of charge as before on the BeeBIT website. As with the other eHives, you can thus form an impression of the inside of the hive at any time from the comfort of your own home and in real time, as well as track environmental influences such as weather or air pressure.
We like to thank the persons in charge on location and wish much success in working with the eHive system.
(jg,ds,cw) 2021-10-31